Within Onyx there is a concept of Client Master and Client Slave installations, the Client Master install includes all the components necessary for Onyx to run in single user mode, and also to allow additional user PC (Client Slaves) to connect. The fastest PC with the most memory should be the Client Master as it will have the additional burden of providing data to all Onyx Clients, OnyxMobile and also Onyx Web.
To install Onyx, simply visit http://www.onyxsoftware.co.uk and download the latest setup package. Once downloaded start the setup package and select 'Full Install' as the setup type, then follow the onscreen prompts: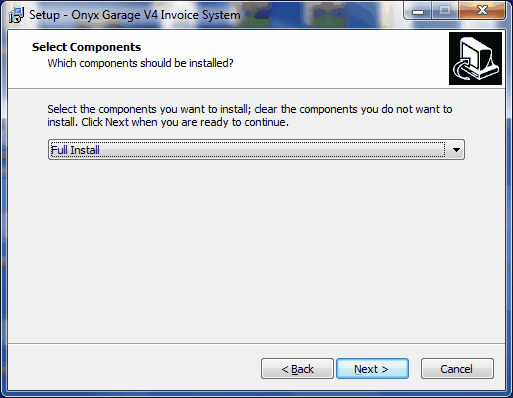 Once installed the setup package will close and you can now start Onyx.
When you need to update Onyx, simply download and run the latest setup package on all PCs, starting at the Client Master.